A superior protein source for aquafeed
Through our patented production process the anti-nutritional factors (ANFs) naturally found in soy are almost entirely removed, improving nutrient digestibility compared to conventional soy products while providing additional advantages.
Feeding diets containing HP AquaSure to sea bass, has proven benefits
Hamlet Protein's HP AquaSure provides a superior protein source for aquafeed, containing all essential amino acids without compromising on quality.
Results of research trials show that HP AquaSure, when compared to other soy-based substitutes, improves intestinal health contributing to enhanced performance. Feeding HP AquaSure has additional production benefits through reduced fecal output, which is helpful in solid waste management and contributes to increased environmental sustainability.
Including HP AquaSure in aquafeed is sure to provide a high quality protein source, reduce organic waste and support health.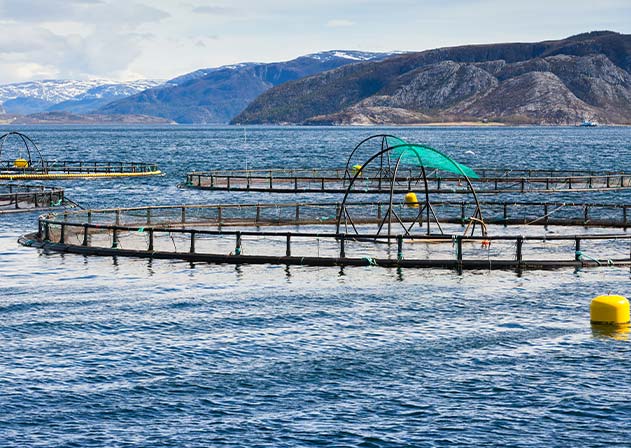 Improved performance, low in ANF and cost-effective
Soybean meal and soy protein concentrate have become common alternatives to costly fish meal in aquafeed. Replacement of all or some fish meal with soy in aquafeed formulations helps to meet nutrient requirements while reducing feed costs.
And by feeding Hamlet Protein's HP AquaSure, intestinal histological scores are improved indicating better intestinal health
Read about cost effective aquafeed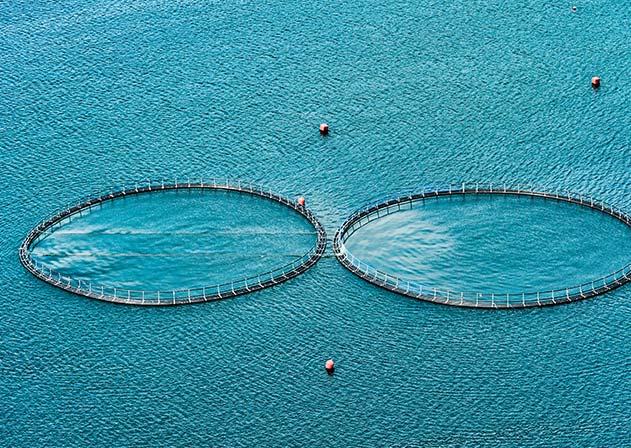 Fecal output and environmental sustainability
One of the biggest challenges facing aquaculture is the environmental impact of organic waste and the potential for eutrophication in systems that interact with the natural environment.
Feces from aquaculture and unconsumed feed have a high potential to enrich the water and seabed with nutrients which can dramatically shift the surrounding ecosystem. But there are ways to lessen the fecal output.
Read about sustainable aquafeed