Outphasing zinc oxide?
HP FiberStart is a concept of enzymatically co-processed protein and fiber raw materials. The result is a functional ingredient, which contains fermentable and inert fibers. The purpose is to stimulate the weaning pig in multiple ways. In addition, the product has the same low levels of anti-nutritional factors (ANF), fast absorbing amino acids and water binding capacity that characterize all Hamlet Protein products.
Gut maturation and development depends on butyric acids in the gut
Butyric acid has multiple beneficial effects on vital intestinal function as energy source for enterocytes to stimulate villi
development, gut epithelial integrity and anti-inflammatory function - all desirable outcomes needed to alleviate the transition during weaning.
Dietary fiber is used in starter diets for multiple reasons. It stimulates the natural production of butyric acid in the lower gut where the desirable effects are needed. Inert fiber physically stimulates the passage of digesta while fermentation of fiber by commencial bactria results in the production of butyric acid. Stimulation of the gut microflora to produce more butyric acid depends not only on dietary fiber but also on the quality of fiber used (Bach Knudsen et al. (2018) in Nutrients).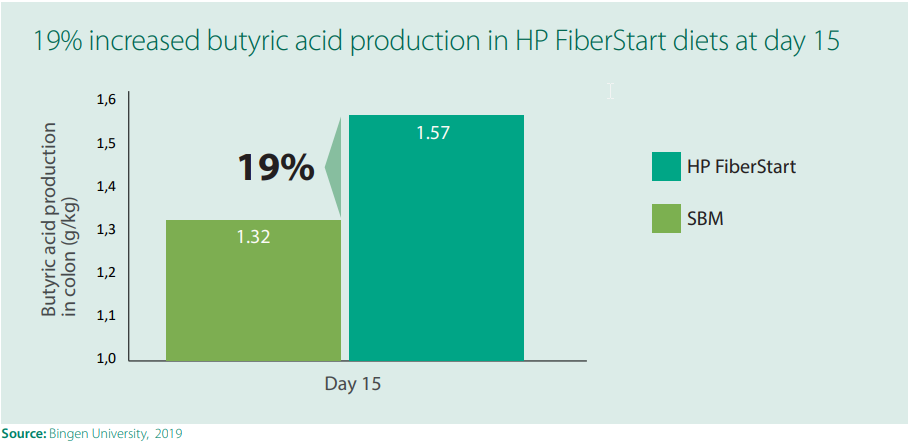 Better performance in young animals
When faced with weaning challenges HP FiberStart is optimal to use because it maintains same high growth performance. The growth performance of HP FiberStart is tested in feeding trials under commercial conditions as well as in universities. The statistical power of our trials, with a great magnitude in terms of number of piglets and replicates, secure that the measured differences in ADG and FCR between treatments are correct.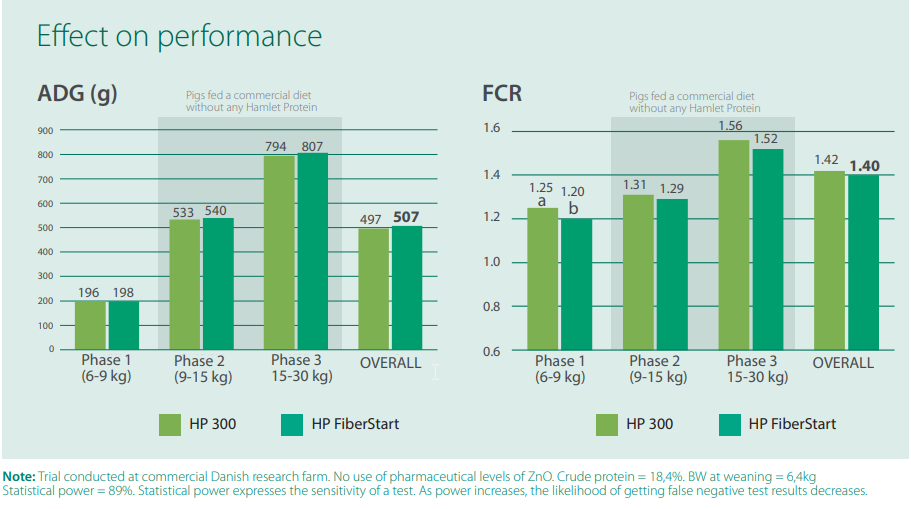 Events with Hamlet Protein
We attend events around the world. Meet us at exhibitions and seminars - we always look forward to welcoming you!
We also sponsor conferences with focus on young animal nutrition.
Have a look below where to meet us next.