Improved performance, low in ANF and cost-effective
Including HP AquaSure in aquafeed is sure to provide a high quality protein source, reduce organic waste and support health.
Take a look at some of the benefits below.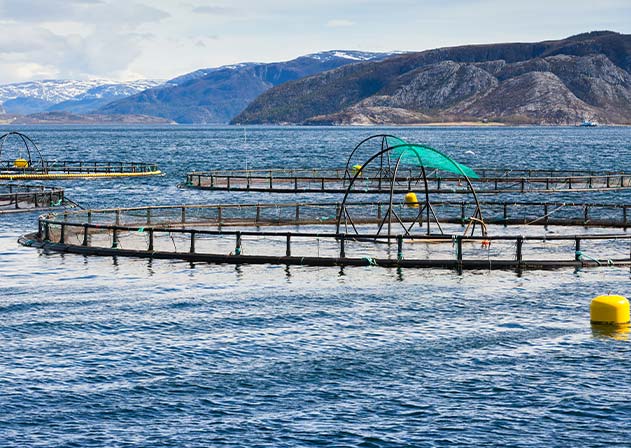 Low ANF and cost-effective alternative to fish meal
Soybean meal and soy protein concentrate have become common alternatives to costly fish meal in aquafeed. Replacement of all or some fish meal with soy in aquafeed formulations helps to meet nutrient requirements while reducing feed costs. Unfortunately, soy also naturally contains anti-nutritional factors (ANFs) such as trypsin inhibitors and oligosaccharides that can hinder digestibility.
Hamlet Protein's patented production process removes nearly all ANFs in our specialty soy product leading to an alternative to fish meal and conventional soy protein sources that maintains both a high-quality protein source and a more cost-effective alternative to fish meal.
Read more
Improving performance through intestinal health
Intestinal health has the potential to greatly impact the performance of aquaculture species. By feeding ingredients that support and enhance intestinal health, the overall function of the animal can be enhanced as well, improving performance.
By feeding Hamlet Protein's HP AquaSure, intestinal histological scores are improved indicating better intestinal health. Feeding Hamlet Protein products increases the ratio of internal to external intestine perimeter, meaning that the internal intestine surface area for nutrient absorption is increased. Improving intestinal health through increased potential for nutrient absorption can enhance digestion and even contribute to an improved feed conversion ratio.